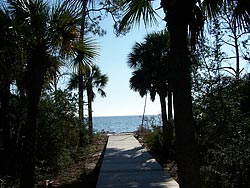 Windmark Beach
is a waterfront community development by the St. Joe Company (NYSE: JOE). This premiere master-planned community will include a total of 1,662 residences designed on 2,020 acres of carefully planned, environmentally sensitive land with over 3.5 miles of beachfront. Demand for these homesites has been nothing short of incredible.
Home design guidelines encourage a style of architecture that stir memories of 1930's and 40's Old Florida, when as part of the daily routine neighbors took time to sit and talk, slowly, on spacious screen porches, cooled by the shade of weathered pines. Landscaping guidelines are in place to conserve existing native vegetation, giving the community an untouched, natural feel, in harmony with the spirit of all that is still so desireable about North Florida's small coastal communities.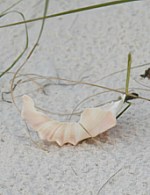 Over 17 miles of boardwalks and beach paths will wind and connect throughout the natural lay of the community, offering Windmark Beach residents a better understanding of the coastal native habitat that is being so passionately protected. This area of Northwest Florida is a birder's paradise, and Windmark Beach conservation habitats are no exception.
Future plans include a Village Center consisting of shops with a courtyard and market, a spa and fitness center, and ice cream shop and coffee shop. A 28-room boutique inn, named "The Little Inn" will be located in the Village Center for overnight guests. The School of Fish restaurant is scheduled to open by Summer 2007, featuring fresh local catch and flavor for lunch and dinner. This is just the beginning of a truly one-of-a-kind place!